Noble Services


what we do
Noble Shipping offers a wide range of services at all the three commercial ports in Pakistan namely Karachi Port, Port Qasim and Gwadar Port.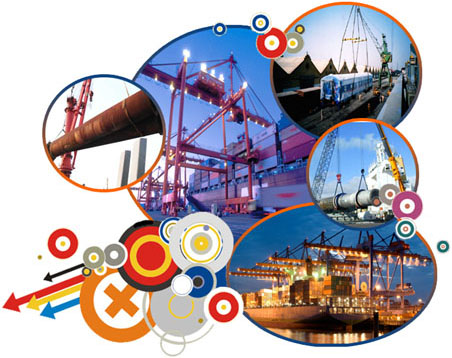 • Project / Heavy Lift Handling
• Stevedoring
• Chartering & Brokerage
• Inland Transportation
• Transshipment
| | |
| --- | --- |
| | Project / Heavy Lift Handling |
Our team of professionals have handled numerous projects ranging from earth moving machinery to a dredger, from a small fork lifter to a heavy duty crane, from a submarine hull to locomotives, from a mooring buoy to a knocked down oil refinery.
We think the formula of our success is:
PROFESSIONAL TEAM + PLANNING + EQUIPMENT + CONTINGENCY = 100% RESULT

We consider our staff as the most invaluable asset of the company which ever depreciates rather appreciates with continuous career training courses.

Since we offer door to door services our scope of work is ought to include freight forwarding services, thus our responsibility does not end up at the port, we carefully carry the cargo up-to the clients door mostly the job site and occasionally to the warehouse.
With this portfolio we prudently handle all kind of shipments be it a LCL or FCL, a small package or an over dimensional cargo. Weather it is carried by sea or air or a combination of both.
Perhaps for other agents it may be a routine task but for us each vessel is important and therefore take special care for quick turn around whilst ensuring safe cargo handling we keep a close watch on port movements and keep principals advised as how they can get their vessel berthed promptly upon arrival, through close Liaison with the port / custom / stevedores and the client we work out the best plan to ensure safe and quick loading / unloading of the vessel, completion of paper work and swift sailing at our ports.
We are licensed to operate at all the three major ports in Pakistan namely, Karachi Port, Port Qasim and Gwadar Port, we offer most competitive D/A and propose to principles on how they can save on time and money yet having a smooth port call.